Zion United Church of Christ
Evangelical & Reformed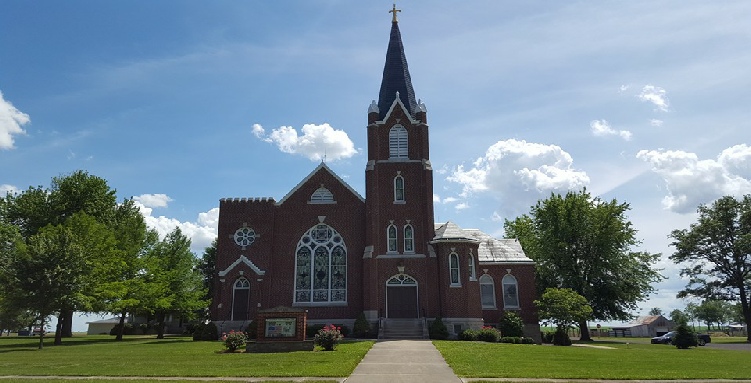 Since 1871
Delivering the whole word of God to All of His Peoples
We record each week using a two camera plus computer slide direct interface setup. That means we are able to directly feed our slides into the video recording so you won't even need a hymnal to sing along.
These videos are produced live by our Jr and Sr. High youth. The Sound, cameras, and computers are operated by the youth. We hope you enjoy the production. It is a complex process and you are invited to join us upstairs each Sunday to see how it is done.
We edit the sermons and special music from the service recording and you can click on them below as well.
Anyone interested in learning more about the Technology Team and how you can do this - send Fred a note.
These are very large files (150M or better). Not recommended for slow connections

Photo of our Sanctuary from Easter 2013 after the Sunrise Vigil Service
To play, in Google Chrome or Internet Explorer click on the file. Mozilla Firefox users will get a file corrupt error. You will need to save the file to your computer to play them in Firefox (it is probably easier on your Internet connection to download the file regardless of browser being used).
To download, right click and save to the location you want. If you right click and save it, it should work on any computer. These files and the videos have been tested on phones, tablets and computers. They work on all of them in our tests.
If you cannot get the file to work, email CathyG and she'll send you a link to the file for you to download